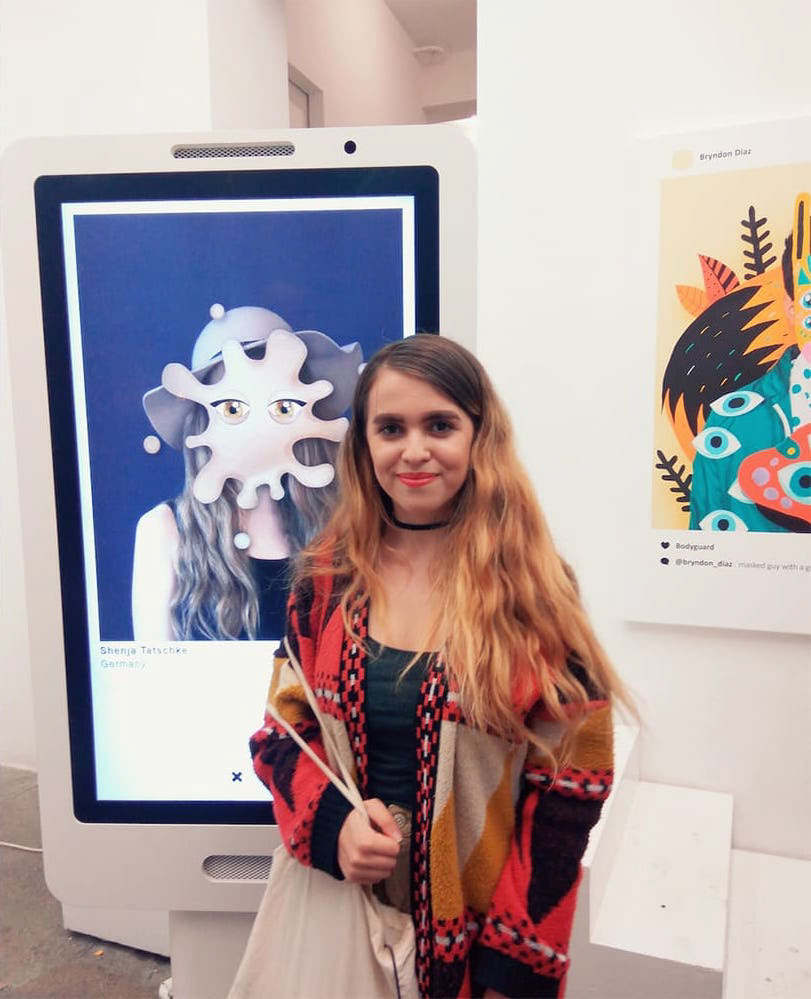 I'm a Berlin based illustrator and animator creating eccentric characters, hand-drawn frame-by-frame animations and bold & colorful illustrations. In my work I try to embrace the natural awkwardness of human interactions, feelings and desires. I do both commissioned and personal short films and illustrate for editorial and commercial clients. 
Previous clients include:
Wodka Gorbatschow, Sloggi, Brigitte Magazin, DONNA Magazin, Neue Narrative Magazin and SCHIRN Kunsthalle Frankfurt.
I love absurd films, yoga and taking aimless walks while daydreaming.

Don't hesitate to reach out, I'm happy to hear from you! 
E-Mail: shenjatatschke@gmail.com
I got invited to Adobe Live. Watch me animate in Adobe Fresco (in german) on
Youtube