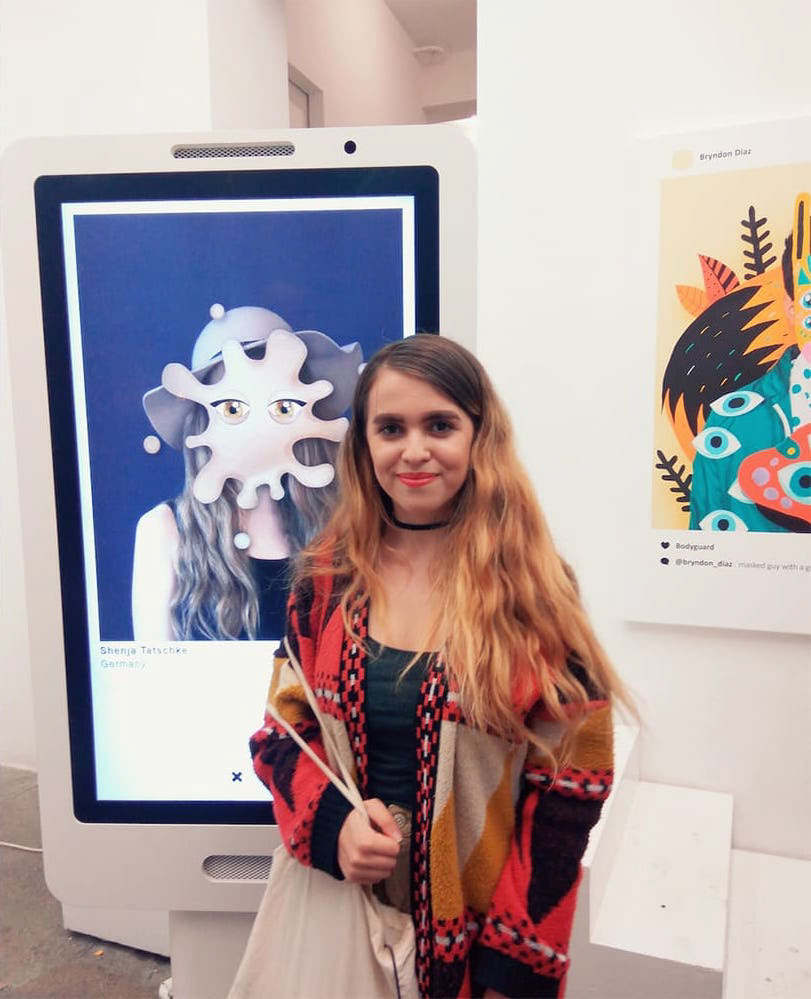 I am a freelance illustrator and animator currently working on my bachelor thesis at HTW Berlin for communication design. Originally coming from the graphic design field I started to focus on hand drawn animated gifs, quirky illustrations and 
eccentric characters in 2018. The animated short film I finished early 2019 has been screened at many film festivals world wide. I am an artist on "Giphy" and my animated stickers that can be used in instagram stories has been viewed over 500 million times. I love trying out different techniques and tell funny but weird stories through my work.
In the past I've been a member of "sehen und ernten" - our university's design studio. I've done internships in design and animation studios and took on client work in the fields of design, illustration and animation.
Born and raised in Berlin I take a lot of inspirations from the extraordinary places and people this city has to offer.
I am currently available for new freelance projects. Don't hesitate to reach out if you have a project in mind, wanna collaborate or just want to say "hi" - I am very happy to hear from you either way. 
E-Mail: shenjatatschke@gmail.com